I carry a selection of cast stone fountains in my Shop from wall units to tabletop designs perfect for the small gardens and balconies.
All run on recycled water. Easily assembled. Submersible pumps, fittings, and electric cords included.
Come into the Shop and listen to them…from subtle flowing water to real noise-makers.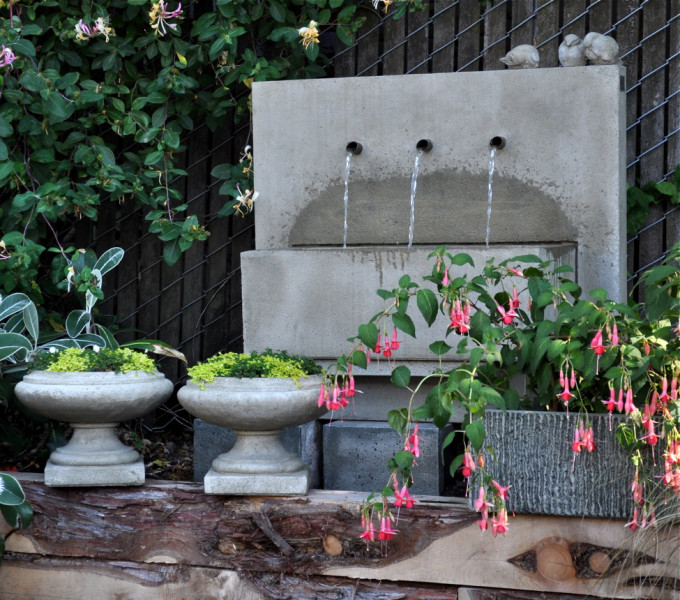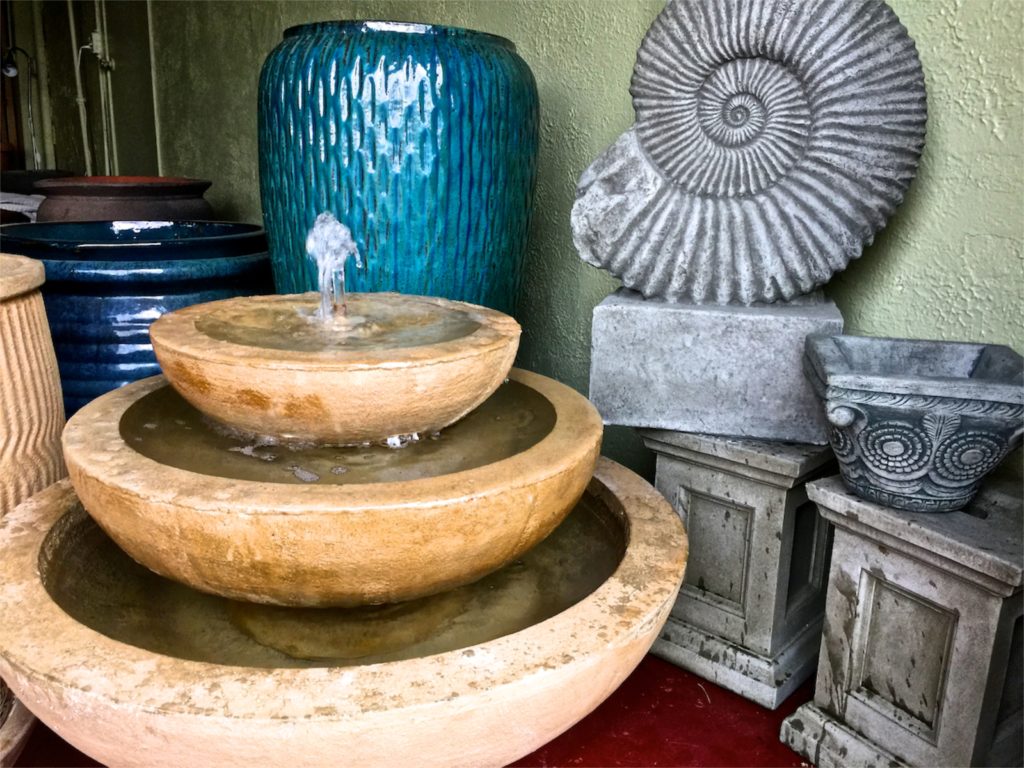 Benches
Sturdy, cast stone benches from Campania. Faux bois, woodsy styles. Easily assembled. Custom orders from the Campania International catalog.
GUARANTEED NOT TO ROT!