Hyland Garden Design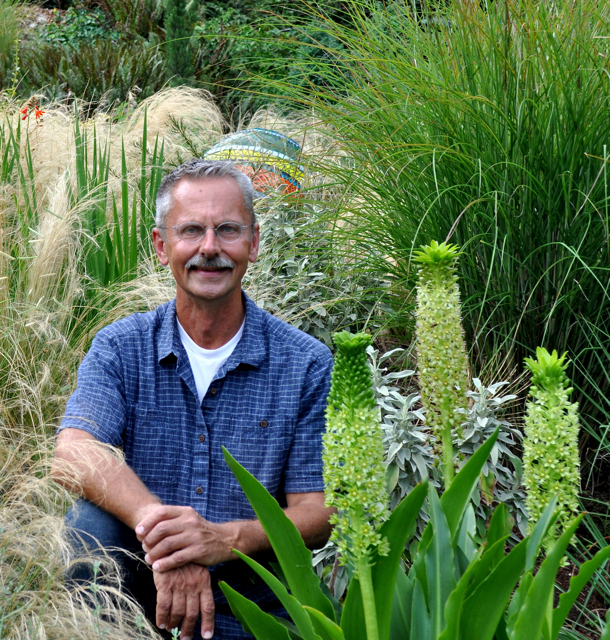 Bob Hyland is an accomplished plantsman and designer with 25 years experience managing plant collections, displays, and educational programs at internationally recognized public gardens.
My peripatetic career has crisscrossed the continent from Longwood Gardens in Kennett Square, Pennsylvania (1981-1988) to San Francisco Botanical Garden (formerly Strybing Arboretum) in Golden Gate Park (1989-1994) to Brooklyn Botanic Garden in New York City (1994-2002).
From 2002-2011, I built and owned regionally acclaimed Loomis Creek Nursery offering great perennials, shrubs and annuals to adventurous gardeners in New York's Hudson Valley. I also had a thriving garden design practice.
Now in Portland, Oregon, I continue to design gardens and container plantings and have opened CONTAINED EXUBERANCE – a Garden Shop that sells pottery, fountains, benches, and hanging planters.
I like to develop lasting relationships with garden clients, helping you to think "big picture" and look at your home and garden together. I can help create spaces, focus views, screen adjacent properties, and select just the right plant for the right place, considering its form, function, and beauty.
Gardens should delight and excite you year-round"