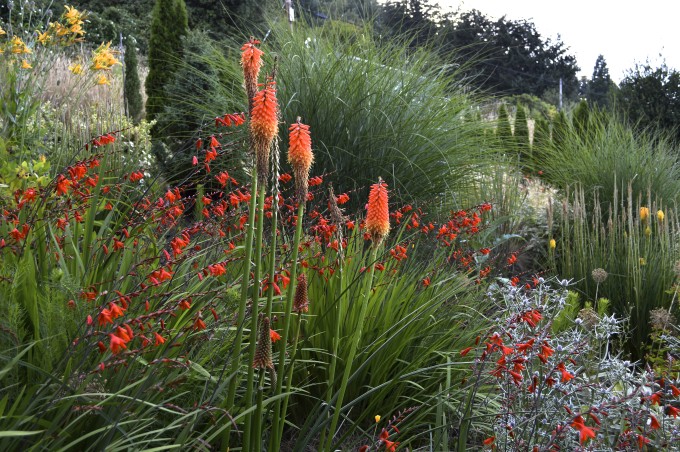 Hyland Garden Design is based in Portland, Oregon, and offers residential garden design, coaching, and container planting and wizardy.
I design gardens that are "plant-driven", exuberant, and sustainable."
Modern perennial & ornamental grass gardens
Dry gardens with Mediterranean climate plants
Multi-seasonal shrub borders and hedgerows
Fantastic foliage shade gardens
Exuberant planted containers and groupings
MY DESIGN STRENGTHS & PHILOSOPHY
Matching appropriate plants to your house architecture, soils, light conditions, and microclimates.
Helping you identify your own personal garden style and not forcing mine on you.
Sharing an expansive command of woody plants (trees & shrubs), perennials, and annuals – cultivated and sharpened by my gardening experiences in different zones across the country.
Designing exuberant containers and pots that have been featured regionally in New York's Hudson Valley, the Berkshire Mountain region, even The New York Times… and now Portland.
Promoting the use of foliage texture and color to enhance gardens – "flowers are fleeting, foliage rides the season"
DESIGN FEES
Introductory Consultation @$125
Includes a site visit and discussion followed up with a summary email outlining design recommendations and preliminary planting suggestions.
Residential Planting Design @$85/hour (after Introductory Consultation)
Small spaces to large properties. Plant-driven, climate-adapted, easy-care.
Container Selection, Purchase & Design for Small Businesses @$85/hour
Streetside, entryways, patios, balconies, and terraces.