Looking for an outdoor tabletop centerpiece, hostess gift, desktop planter, or addition to your succulent collection? I've got you covered.
Ready-to-go pots are available in 3 pot designs:
Faux bois squares in 2 sizes; 7.5″W x 6″H & 6.75″W x 4″H.
Ocean glaze 8″ rounds and squares.
Kira & Osaka cast stone bowls, 9- and 10-inch diameters.
I can also do custom plantings in containers of your choice purchased at my Shop. Many of the plants I use in containers are grown by next-door neighbor Xera Plants; but are not limited to their offerings.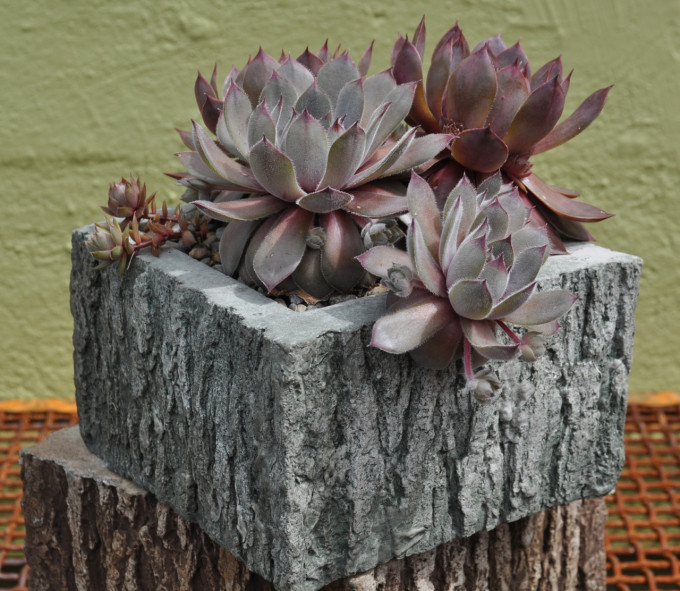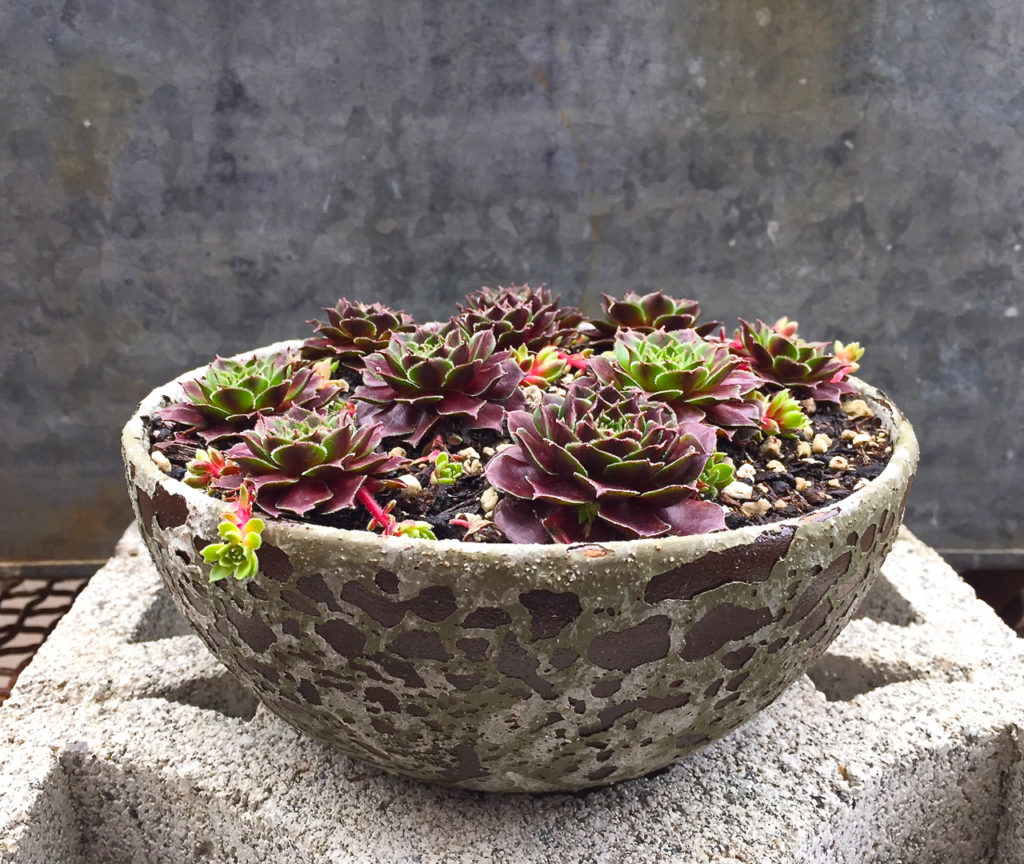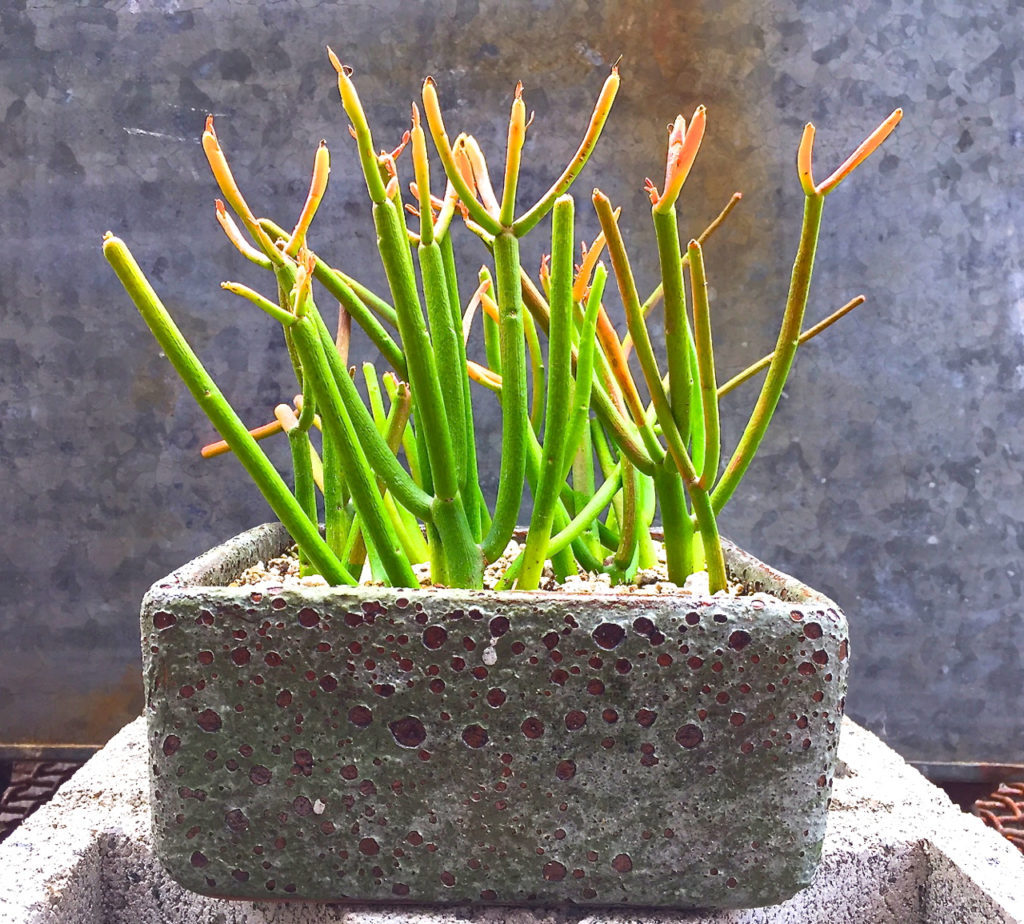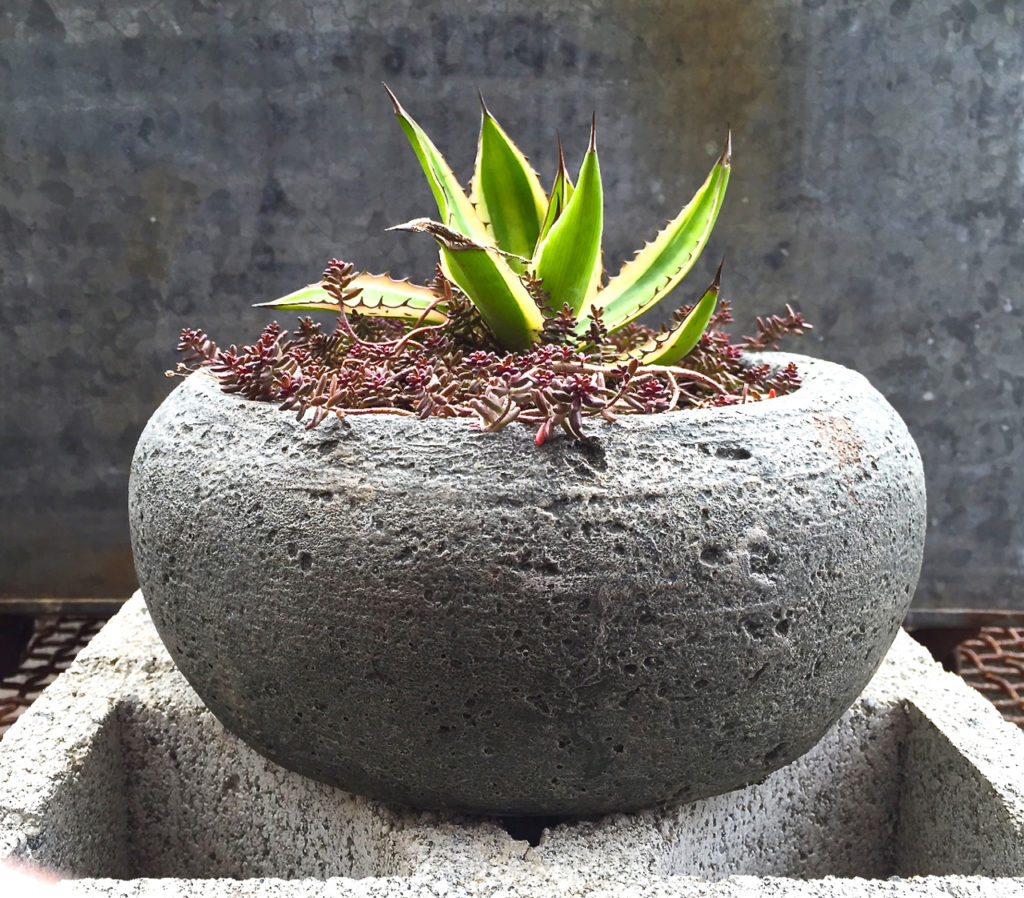 LARGER CUSTOM DESIGNS
From troughs with easy-care succulents to stylized pots with multi-season appeal.