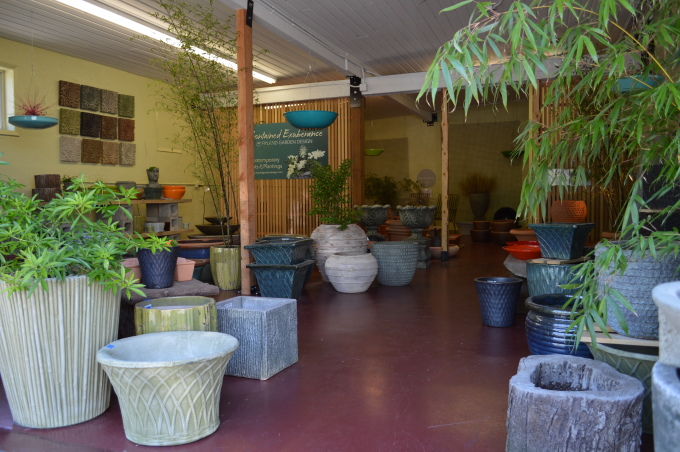 CONTAINED EXUBERANCE features an eclectic mix of contemporary pots in a wide range of materials, textures, and finishes. Pottery is suitable for both outdoor and indoor use.
CAST STONE
From Campania International, I hand-select a range of textured and patterned urns, barrels, squares, window boxes and tapers from their vast catalog in 12 custom patinas. Customers can also browse the vast Campania catalog and custom-order pots not represented in my Shop.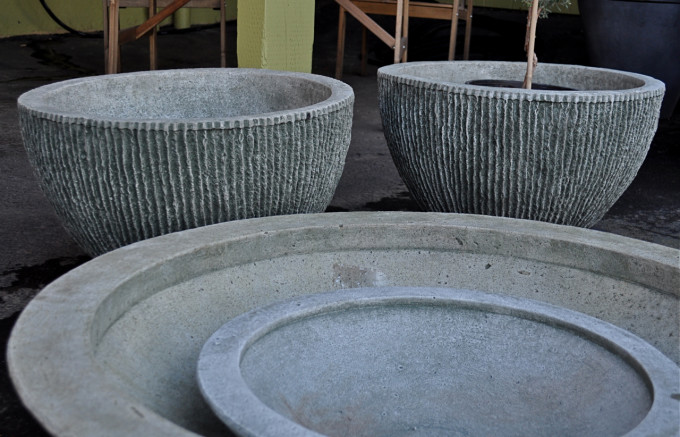 GLAZED EARTHENWARE & CERAMIC
High-fired earthenware pots imported from Vietnam. Glazes vary from warm cognac, maple red, mustard, burgundy and merlot to cooler blue, teal and turquoise. I also like pots in dark graphite, ice black, and cola.
New this season from Campania is a line of earthenware pots called Angkor. Blasted on the outside and high-fired to look like multi-colored glass was embedded.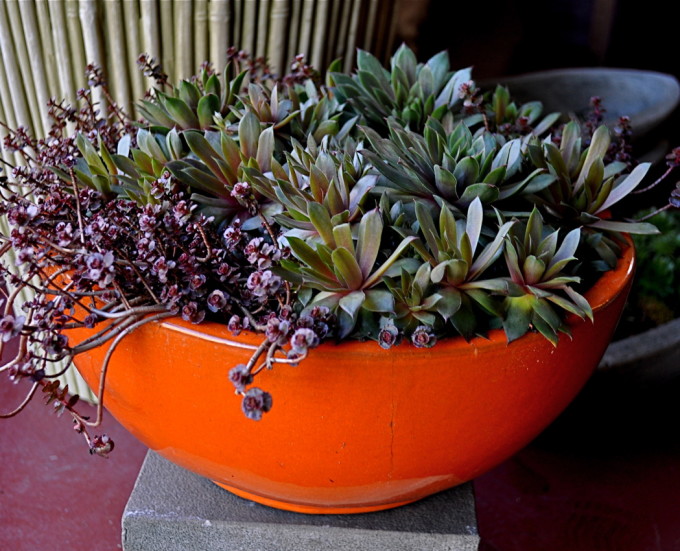 TERRA COTTA
CONTAINED EXUBERANCE features high-quality, frost-proof (to -20F) Italian terra cotta from Seibert & Rice, Short Hills, NJ.  This company works with skilled artisans in Impruneta, Italy, as well as American designers and artists, to offer beautiful pots in a range of classic forms and shapes. Seibert & Rice terra cotta pots are investment pieces that will last a lifetime.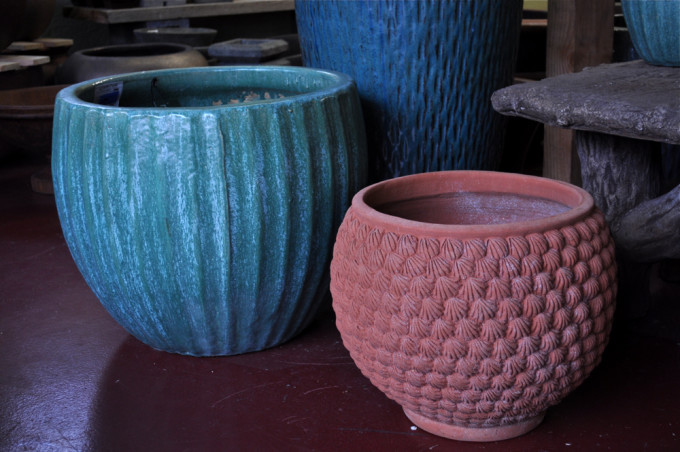 NATURAL FIBER CEMENT
Save your back! Fiber cement pots have the look of cast stone, but are much easier to move around in your garden.  Straw and other plant fiber are mixed into the mortar to make to make them 50% lighter than conventional concrete pots.
POLY-RESIN LIGHTWEIGHT
Plastics, stone dust, earth, silica, and fiberglas are spun and molded into realistic, lightweight pots that look at home in the finest gardens. Manufacturers guard their exact formulas, but they are always a blend. Great for apartment and condominium balconies and terraces where weight-loads are an issue.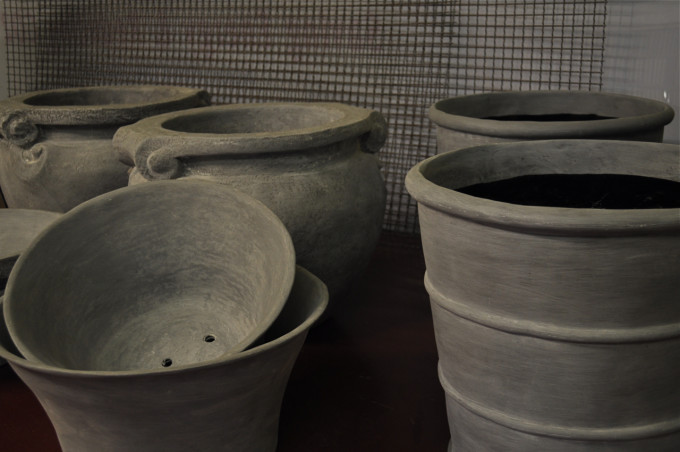 You'll find contemporary lightweight Campania Lite pots in eyebrow, oval, square, and rectangular shapes in concrete, lead, onyx black, and rust finishes.
Featured is the "cadillac" of lightweight pots from Pennoyer Newman, based in New York City. This company offers an extensive catalog of carefully selected estate original pot designs… as well as contemporary shapes.
There is a pot style for you at Contained Exuberance. If you don't see it, I will help you find a source.
A GALLERY OF PLANTED POTS (my designs and pot styles carried in my Shop):
---